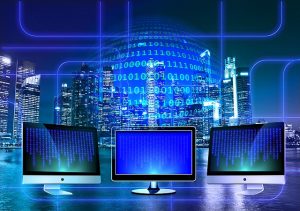 Finding a good hosting provider isn't that difficult, but wouldn't you rather have a GREAT provider?
Stover Data Systems can provide you with hosting at a world class data center with state of the art equipment.
State of the art server with 16 Intel Xeon CPU E5620 processing cores
Data center is supplied by all major internet backbones, fully secure and features redundant power supplies to ensure that your website is available 24-7.
Each hosting account is feature rich and puts you in complete control!
Online control panel (cPanel) provides intuitive and complete management of your account
Setup and manage email accounts, automatic responders and forwarding, even spam control
AWStats lets you make critical decisions about your website.  Site statistics like you've never seen.
FTP and FTP user administration
Site Management features:  Hotlink protection, IP blocking, password protected folders, custom error pages and more!
MySQL databases and hundreds of installed Perl modules
Hosting account packages start at just $75 per year!  That's not a typo:  reliable, feature rich hosting for as little as $75 per year.
For more information, pricing and a demonstration, contact Stover Data Systems!
*Complete hosting Terms of Service (TOS) and Acceptable Use Policy (AUP) can be found here in PDF format. TOS and AUP are subject to change without notice. It is the hosting client's responsibility to regularly review the TOS and AUP.