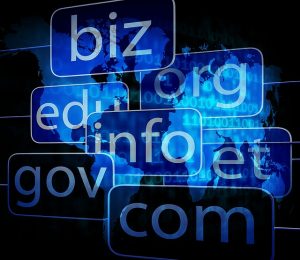 Your domain name will likely become a buzz-word within your business and be a central part of all your advertising.  You want to protect that the domain after you invest time and money into associating it with your business.  Because Stover Data Systems is an SRSPlus Partner, we provide domain registration and renewal services through world-renowned Network Solutions.*
Domain registration and renewal begins at $20 per year. Some top level domains (like ".net") will run a bit higher. You'll be provided with an online control panel for your domain, but Stover Data systems will manage your domain configuration, contacts and settings on your behalf at no additional charge.
If you have already registered a domain with another registrar and would like to consolidate all of your web needs, Stover Data Systems offers transfer services, as well.  When a domain name is transferred, the expiration of the domain is automatically extended by 1 year.  Transfers start at $20 and include the 1 year extension.